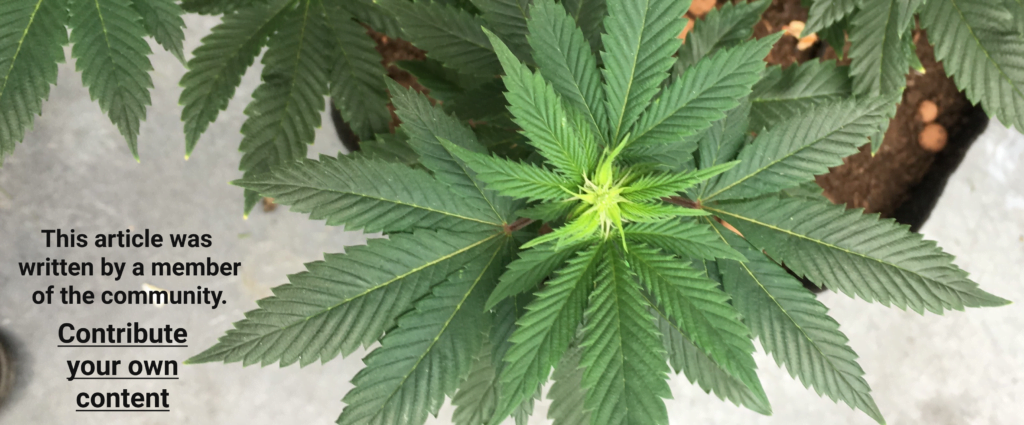 With every passing day in today's busy world, the number of cannabis users rises rapidly, and if you are one of them, you are a member of a large community of around 250 million people. They use marijuana for different purposes, some people use pot as medical treatment of insomnia, depression, anxiety, different aches or even as a cure for cancer symptoms. Another consume it in spiritual aims like meditation or religious ceremonies. And others use marijuana in recreational purposes to relax, feel the state of euphoria and just simply to have fun. There are different ways of using the cannabis plant, the most popular are smoking, vaporizing and of course eating delicious edibles like weed cookies or cannabis chocolate. 
Marijuana edibles provide an incredible high and are usually cooked with cannabutter. Check out AskGrowers to find out how to make this magic ingredient. Sometimes you also can meet recipes with adding canna milk, which basically cooked the same way is cannabutter. Edible cookies and sweets are a good way to experience all the benefits of using cannabis without usual problems of smoking method like lungs irritation and canna cough. You just try a piece of pot cookies, canna chocolate or gummies, enjoy the taste and get high. You don't need to worry, because eating and drinking cannabis-infused products is proven to be safe by millions of people since 1000 B.C. 
If you are wondering how to make weed cookies or other edibles, check out top 8 recipes!
No doubts that this is the most popular type of edibles, so it is not surprising that there are various marijuana cookies recipes. We offer you an easy and tasty one, which takes only 30 minutes to cook. 
Ingredients:
Cannabutter -150g
Flour – 250g
Sugar – 120g
Eggs – 2
Salt – a pinch
Additions (chocolate/nuts/lemon zest/vanilla/cinnamon)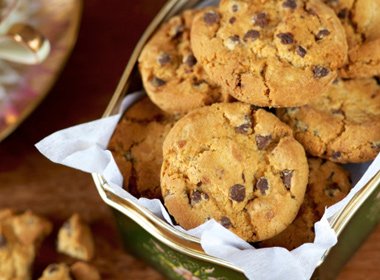 Instructions:
Melt cannabutter in a saucepan and pour it into a bowl when melted.

Add sugar and eggs to the butter and beat well. While beating add flour slowly to avoid lumps. Our dough is ready.

Now you can mix in any type of addition mentioned in the ingredients. It can chocolate chips or lemon zest, it is just up to your taste.

Let the dough stay in a warm place for 5-10 minutes in a covered with a transparent paper bowl.

Put a baking paper on a baking tray and start forming your cookies.

Bake your hash cookies in an oven for about 15 minutes until they get brown.
Cookies cannabis without oven
The oven is not always available, so here is another easy recipe of weed cookies made in a microwave.
Ingredients:
Sugar  – 1 cup
Milk – 1 cup
Cannabutter – 1 cup
Cocoa powder – 4 tbsp
Peanut buttercream – ½ cup
Instant oatmeal – 3 cups
Vanilla or cinnamon
Instructions:
Mix milk, sugar, cocoa and butter and let the mixture boil over low heat for a minute.

Pour the mixture in a bowl and add peanut butter, oatmeal and vanilla or cinnamon.

Form your cookies and let them cool.
Actually the biscuits are ready to be consumed, but if you want to make them more traditional – move to the next step. 

Bake them in a microwave for about 5 minutes at medium power.
If you like peanut butter and getting high without complicated cooking required this recipe is right for you.
Ingredients:
A pack of your favorite crackers
Ground weed
Peanut butter
Instructions:
Preheat an oven to 150-180 degrees Celsius (325 Fahrenheit).

Spread peanut butter onto a cracker.

Sprinkle peanut butter with weed (make sure hash is in a contact with butter, it is necessary for cannabis to condense THC).

Make it a sandwich with another cracker.

Wrap each sandwich in an aluminium foil.

Bake for 25-30 minutes.
Sometimes we need something cold and refreshing, enjoy the easy recipe of hash ice cream.
Ingredients:
Heavy cream – 500g
Cannabutter – 1 cup
Sugar – 1 cup
Additions (fruit, nuts, chocolate)
Instructions:
Melt your cannabutter and add sugar.

Boil heavy cream over medium heat and add butter with sugar.

Mix with fruit or another stuffing.

Put in a freezer overnight.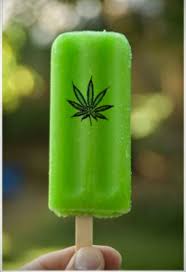 You can drink canna milk strain, add it to your coffee or tea, make a milkshake or cook another delicious dishes requiring milk. The recipe is very similar to the cannabutter. You need to remember, that if you use weed for cooking you always need to decarboxylate it first. According to the European Industrial Hemp Association the process of heating cannabis mentioned below activates THC and other cannabis components.
Ingredients:
Milk – 300 ml
Ground cannabis – 4-6g
Instructions:
The first step is always to decarboxylate weed. For this, you need to spread it over the baking sheet and bake in an oven for about 40 minutes until it becomes darker.

Heat your milk and add cannabis. Let it simmer over low heat for about an hour.

Let the milk cool and then sieve it with a cheesecloth to get rid of weed leftovers.
Bacon is an integral part of breakfast for millions of people. Here is a recipe of bacon which is not only tasty, but also will make you high.
Ingredients:
Sliced bacon
Ground marijuana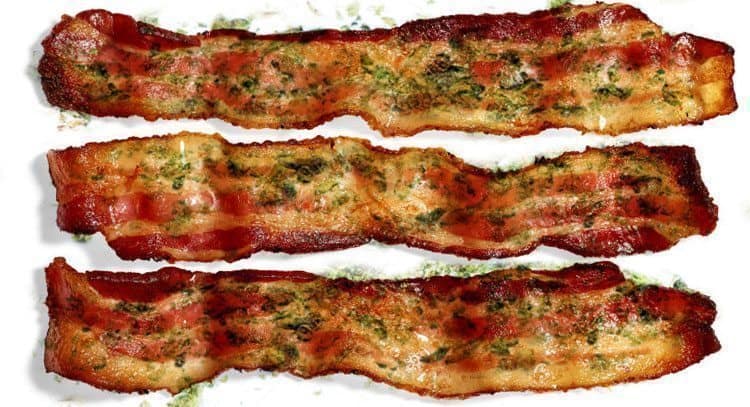 Instructions:
Decarboxylate weed (look at the first step in canna milk recipe).

Put the bacon on a baking sheet and sprinkle it with your weed.

Bake for 10 minutes at 150 degrees Celsius (300 Fahrenheit).

Flip the bacon to another side and sprinkle it with weed again. Bake for another 10 minutes.
Try one of the easiest recipes of the tasty chocolate brownie.
Ingredients:
Sugar – 1 cup
Butter – 100g
Flour – ½ cup
Chocolate – 200g
Marijuana – 4g
Instructions:
Dicarboxylate weed.

Melt butter with chocolate in a pan over low heat.

Add your weed to the chocolate with butter and let it simmer for a little.

In a bowl stir eggs with sugar and flour.

Mix everything together, pour in a baking form.

Bake it for about an hour at 120-150 degrees Celsius (250-300 Fahrenheit).
Drinking tea is an everyday tradition for us and here is a tip on how to make your tea session special. 
Ingredients:
Your favorite tea – 1 teabag
Butter – ½ teaspoon
Ground marijuana – 1/2g
Water – 1,5 cups
Honey or sugar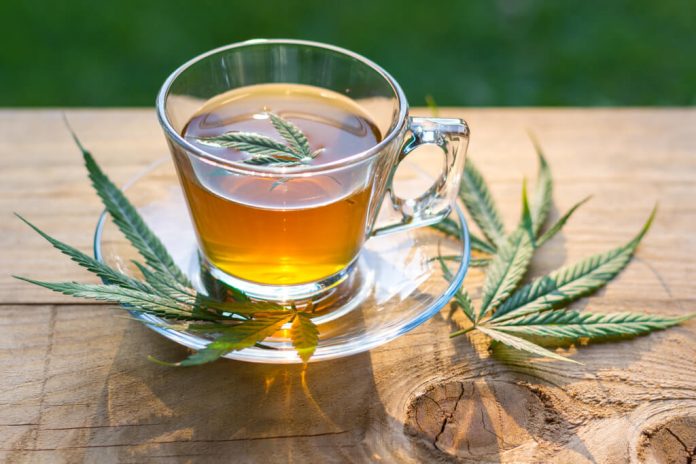 Instructions:
Dicarboxylate weed.

Mix your cannabis with butter.

Add your tea to the mixture.

Put the mixture into a tea ball.

Lower the tea ball into boiling water and let it simmer for half an hour.

Add sugar or honey (optional).
Cannabis-infused edibles look absolutely the same as usual foods, but they totally will make you feel high after eating or drinking. It is important to know that it is often difficult to count the potency of dish, some people say that the best option is to use ½ g of cannabis per portion, other use special calculators that are available online. Another point which differentiates weed edibles consumption from smoking is that it takes more time for body to absorb the cannabinoids. It means that you will feel the effect after 30-120 minutes after ingesting, but the good news is that effect lasts much longer – up to 12 hours. Although cannabis doesn't have many negative effects, still we need to remember that it isn't legal everywhere. You can also check out the medical opportunities of the cannabis here.
To sum up, we just want to advise you to try one of the offered recipes above, cooking marijuana edibles is easy and it will surely make you a good host.
This is a guest article, here's a little about the author 
My name is Lana Jones, I am 28 years old. I have been doing the best thing in my life for 5 years now, I write about the world of cannabis and cooking.
Looking for growing tips? Check out the articles shared by growers
Looking for seeds ? Compare strain characteristics and seed prices!
Check out all our articles & grow reports
Have a question or want to share?