So as I told you guys on the previous post, the sprouts got too tall for their own weight making them fall over.
Easy fix though, you just need to find something sturdy to support the main branch.
Try and avoid anything that would hide the light from it.
As you can see with the wet soil we've also given them water since then, here's the mix we can them:
4ml of Root Boost for 2L of water
Ph at 6.4
For the moment we're just letting them grow, I try to give them as less ingredients as possible.
Apart from that there' been some heat issues, getting up to 30°C in there, but they seem to be taking it alright..
Here's a couple pictures for the time period: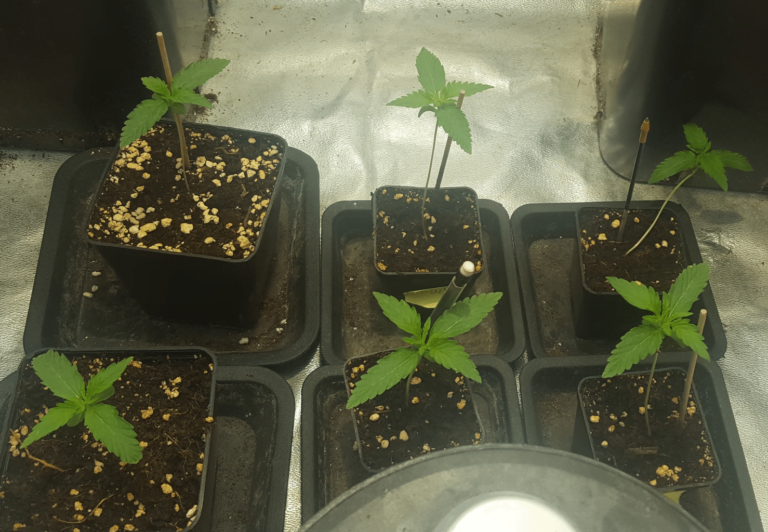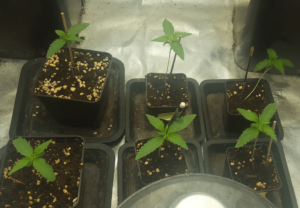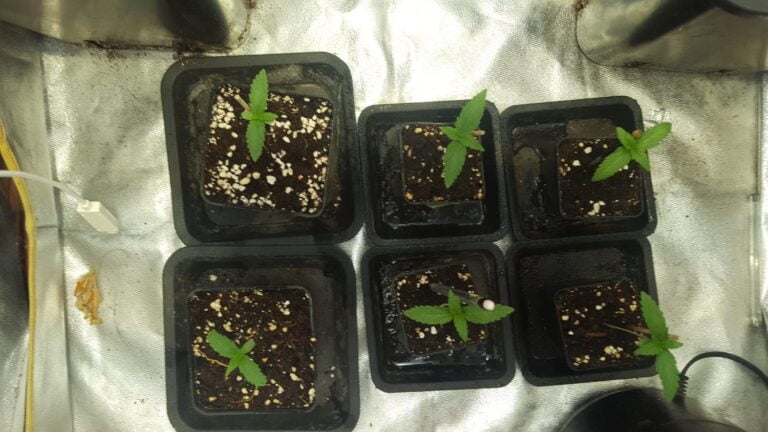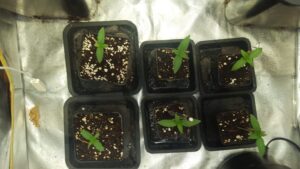 That's all for this one folks! talk to you guys in a couple days
Mean while want to learn more about the sprouting stage?
Check out our Guide on the sprouting stage