No doubt that this is the most popular type of edibles, so it is not surprising that there are various marijuana cookies recipes. We offer you an easy and tasty one, which takes only 30 minutes to cook.
Ingredients:
Cannabutter -150g
Flour – 250g
Sugar – 120g
Eggs – 2
Salt – a pinch
Additions (chocolate/nuts/lemon zest/vanilla/cinnamon)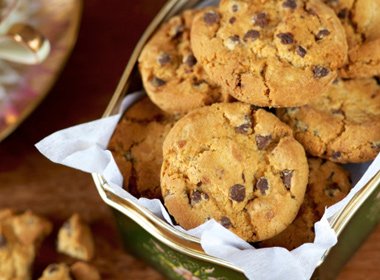 Instructions:
Melt cannabutter in a saucepan and pour it into a bowl when melted.
Add sugar and eggs to the butter and beat well. While beating add flour slowly to avoid lumps. Our dough is ready.
Now you can mix in any type of addition mentioned in the ingredients. It can chocolate chips or lemon zest, it is just up to your taste.
Let the dough stay in a warm place for 5-10 minutes in a covered with a transparent paper bowl.
Put a baking paper on a baking tray and start forming your cookies.
Bake your hash cookies in an oven for about 15 minutes until they get brown.