Cannabis Companion Planting
Which plants can help your cannabis grow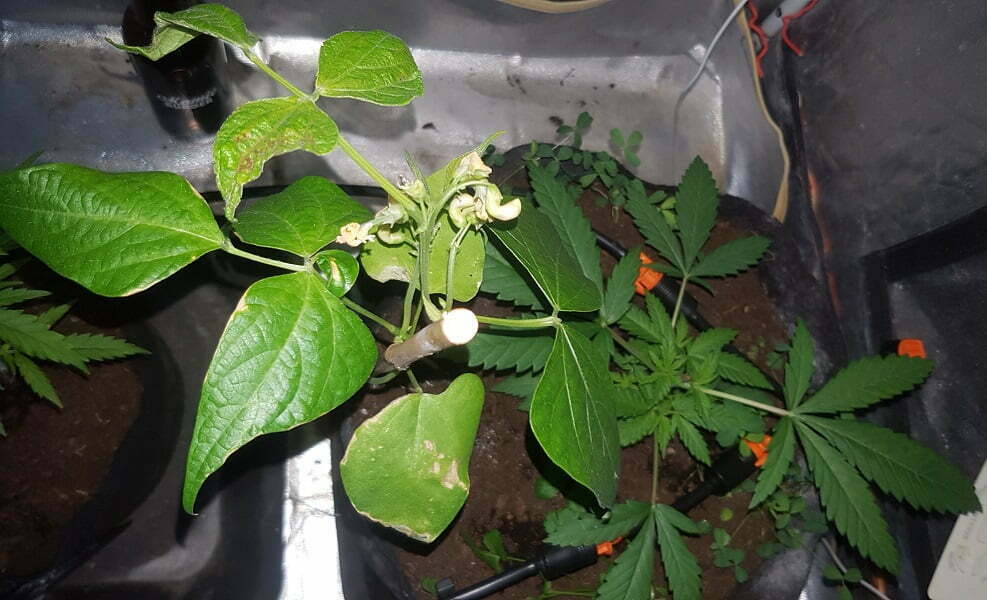 Hey there and welcome (back) to Free the Tree!
Today we're going to cover companion planting with cannabis. We'll start with a couple necessary definitions, then go into the different plants and fungi you can use to help your cannabis thrive. At the end of the article we have a couple setups shared by growers in the community to help you visualise.
Companion planting – Table of content
Companion Planting – A couple definitions
Before getting into the details of companion planting we though it was important to define some terms that are often used when reading articles on the subject. If  you already know all these terms, go straight to the next section
What is companion planting?
Companion planting is the concept of planting plants that help each other out, and/or work well together. In nature this occurs naturally but in human cultures, whether indoor or outdoor, we tend to view anything that isn't our main crop as a problem.
This type of growing is a part of "permaculture", reproducing a resilient ecosystems of plants, insects and animals that allow the you to stop having to input nutrients in the soil.
Before getting into each companion plant for cannabis here's a couple important idea's which will be useful for the rest of the article.
What are "nitrogen fixers" or "nitrogen fixing plants"
Some plants, like beans, alfalfa, peas and others have the ability to absorb Nitrogen from the air and, with the help of friendly bacteria, transform it into a plant-available form that is stored within root nodules of the plant. 
When this one dies, or if you break open some of these nodules, the available nitrogen is released into the soil for the other plants to consume.
How do Nitrogen Fixers increase the available Nitrogen in the soil
Nitrogen fixating plants, mainly from the legumes family, work in symbiosis with different types of bacteria in order to attract and transform the nitrogen into a usable form.
Here's how it works : The plant captivates the "unusable" Nitrogen in the atmosphere and "transfers it" to the bacteria. In turn, the bacteria releases chemicals that react to the Nitrogen, creating new molecules, like Ammonia. The plants have the ability to absorb these molecules and process the nitrogen, storing them in nodules in their root system. 
Once the plant dies the nitrogen within these nodules is released into the soil, enriching it.
We made the following graph below to help visualize this process, you can also check out this short video by Britannica that explains the process very well.
What is a "nutritive tea" or "compost tea"
We go into more depth on this subject within our organic growing article, but basically a "Compost Tea", also call "Nutritive tea's" is a mix of nutrient rich plants and water that is used to replenish nutrient within the soil.
One of the most common types of plants used for this is Alfalfa, as the stems and leaves are rich in Nitrogen, its flowers rich in Potassium and Phosphorus.
Want help finding the perfect strain for you?
Checkout our new strain finder! Add what characteristics you want and let it search though over 2400 strains 🙂 Then compare the results and find where to buy seeds!
Cannabis companion plants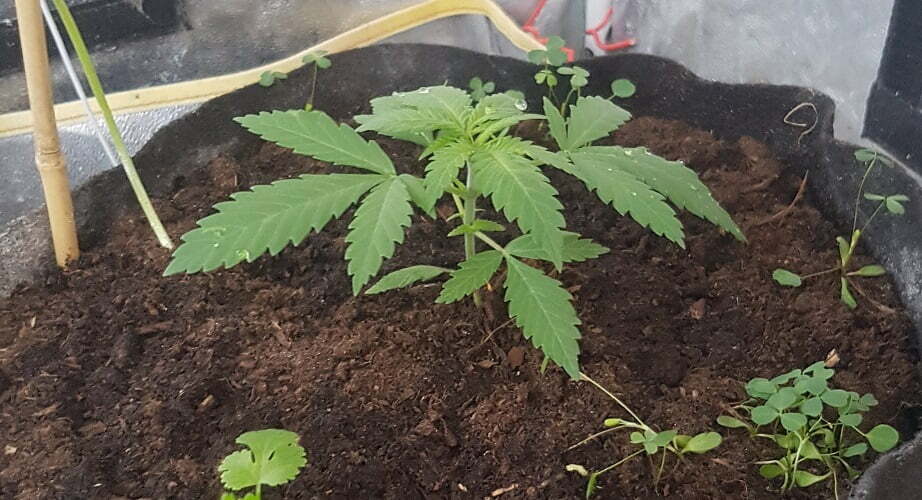 Now that we've covered the basics let's look into the different plants that can be used as companions for cannabis. We have decided to list a wide range of plants so that you can make your choice on what companions to pick, depending on your needs and location
On our end, we decided to start with Alfalfa, Beans and Coriander 🙂
Companion plants by benefit
Sooo how to choose which companions to plant with all these choices? 
Well, our tip is to go with your different needs. We know we need Nitrogen, and lots of it. We also know she needs other macro nutrients, like Phosphorus, and many micro nutrients. So as good base you want plants that replenish those nutrients. 
After that a good idea can be to add pest repellent plant to stay safe.
We've gather the plants mentioned above by benefit to help you chose what to grow
Plants that improve nutrient levels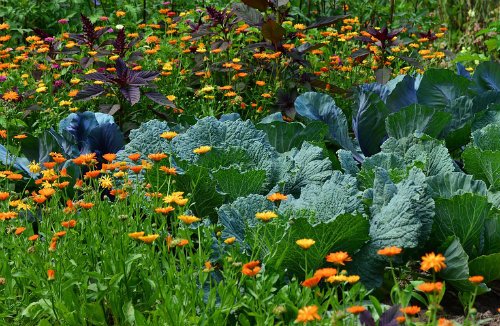 Using companion plants you can create an ecosystem that actually improves the quality of your soil instead of "sucking out" all the nutrients and creating the need to constantly "feed" the soil.
Using a combination of nitrogen fixating plants and organic compost tea's made from your plants, you are able replenish your soil and stop buying nutrients to cover for the loss.
Here's a list of plants you can easily grow with, or around, your cannabis with the nutrients they will bring to your soil 
Plant

Nutrient benefits

Alfalfa

Nitrogen Fixating plant
Accumulates Iron, Magnesium, Potassium and Phosphorus
Helps soil structure
Helps water penetration and retention. Reduces evaporation. 
 Frequent harvests (3/4 times a year)
Great for compost teas and/or green manure.

Beans
Borage

Leaves and Flowers of Borage can make a very nutritive teas to fertilize your soil organically.
Vitamin C, Potassium and Calcium.

Clovers

Nitrogen Fixer
Able to convert unavailable Nitrogen to available Nitrogen (Nitrates)
Trace levels of Potassium, Calcium and vitamins within the foliage. 

Comfrey

Nitrogen, Potassium, Phosphorus and Calcium
Deep roots that pull up nutrients from deep within the soil
Very good to make mulch and nutritious tea's

Helps prevent diseases such as powdery mildew

Coriander

Coriander added into your mix will provide:

Nitrogen
Potassium
Manganese
Vitamin A, C, and K
Niacin
Carotene

Dandelion

Deep roots that bring up nutrients from deep under
Stores large amount of nitrogen in the leaves, making it great for tea.
 Potassium
Iron
Zinc
Vitamin A, B complex, C and D.  

Garlic
Known to naturally build up sulfur, an effective fungicide.
Nasturtiums

Thrives in soil with low amounts of nutrients and replenishes it.
Leaves: High levels of vitamin C, iron and other minerals
Flowers: Vitamin B1, B2, B3, C, Manganese, Iron, Phosphorus and Calcium 

Nettle

High in Nitrogen
Iron
Calcium
Magnesium
Phosphorus
Potassium
Sodium

Vitamin A, C, K, many B vitamins

Rosemany

Magnesium
Phosphorus
Potassium
Sodium
Iron
Calcium
Vitamin A and C

Sweet peas

Nitrogen fixer
Calcium
Iron
Sodium
Vitamin A and C
Great to make instant mulch, you just need to chop it and lay it on the soil.

Thyme

Copper
Iron
Manganese
Vitamins A and C

Yarrow

The roots release chemicals that attract nitrogen-fixing bacteria

Pulls up potassium, calcium, magnesium

Copper and Zink accumulator

Be careful, Yarrow is also a led accumulator. If your soil is rich in led, it will clean it up, but this led will be within its foliage. In this case, do not use the Yarrow.
Plants that help soil structure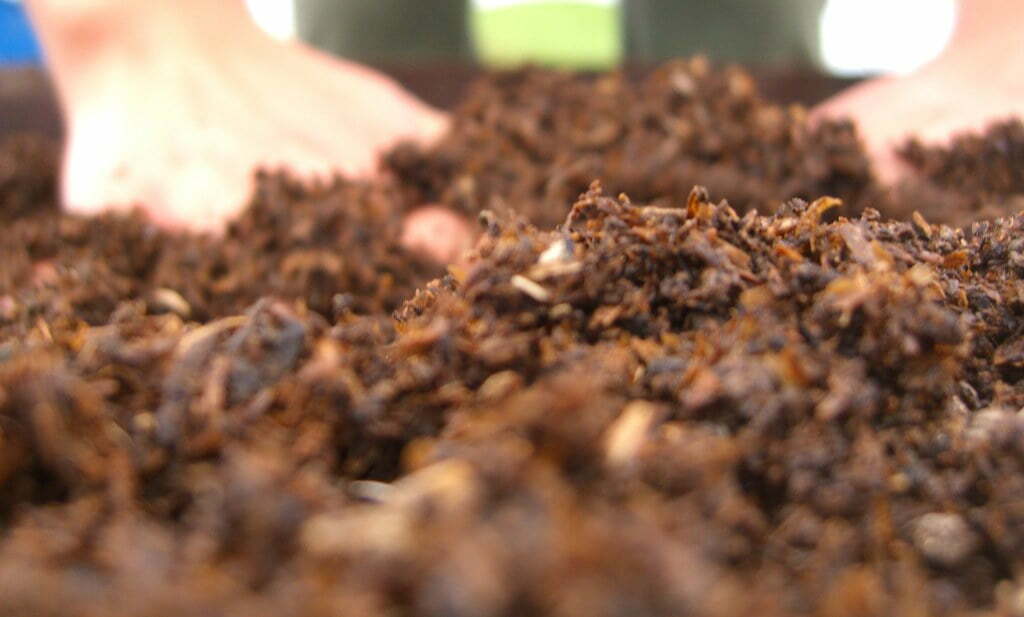 You often hear of the importance of an "aired out soil", that drains well while not creating pockets of dry earth. Well, many plants will help you do so naturally thanks to different types of root systems.
Here's a list of plants that will help structure the soil for your cannabis plant to thrive in
Plant

Benefits to the soil

Alfalfa

Deep root system that helps composition, especially for compacted soil and increases water penetration and retention.
Its leaves and flowers trap moisture and reduce evaporation

Clovers

Root system that helps soil composition
Foliage creates a cover on the soil, keeping it cool and reducing water evaporation

Dandelion

Deep root system (10 to 15ft)
Pulls up nutrients from deep under ground
Decaying roots air out soil, perfect for low quality and/or compact, soils

Sweet pea's

Effective barrier against weeds

Nasturtiums

Effective barrier against weeds

Yarrow

Deep root system that pulls up nutrients (potassium, calcium, magnesium)
Helps neighbors resist against diseases
Plants that act as pest repellents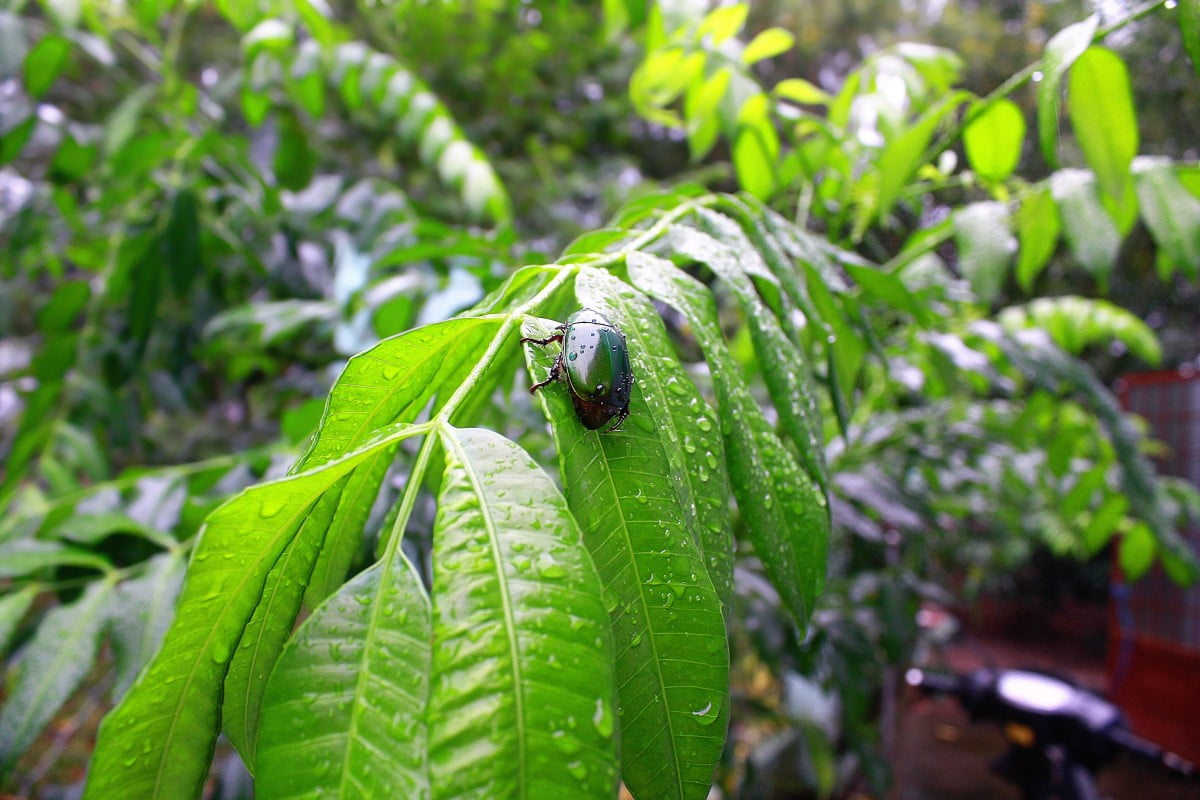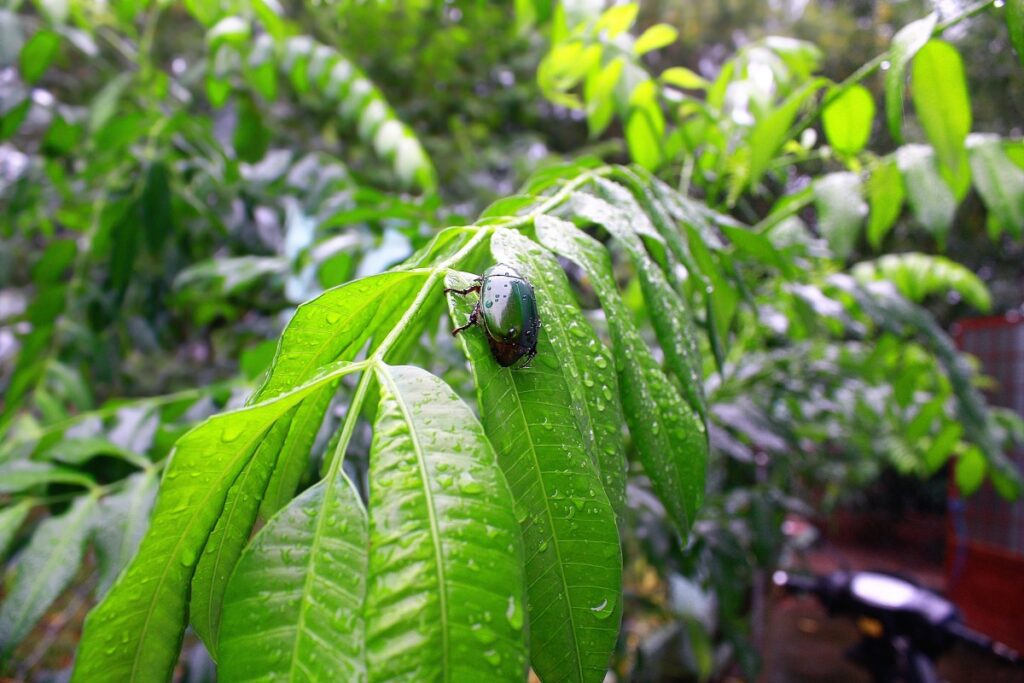 Pests, pests, pests… If you've been following us for awhile, you know the battles we've had.. Spidermites, thrips, fungus gnats, we've had our share of headaches, and tested a wide range of solutions.
One thing we've learned for sure, "pests" are a part of nature and the growers life, we have to learn how to deal with them. There are hardly one size fits all solutions, you can easily miss the start of an infestation and once they're there dealing with them will take awhile.
Prevention is definitely the best tool, and here again nature can come for the save! Many plants have smells that our unwanted guest don't like, you can use these to cover and protect your crops.
Plant

Pests repelled

Alfalfa
Borage

Tomato hornworms
Cabbage worms. 

(Cannabis & tomatoes are very similar and attract mostly the same pests)

Catnip

Cabbage loopers
Aphids
Ants
Cabbage loopers
Flea beetles
Weevils.

Be carefull to plant catnip in a seperate pot, its root system is invasive.

Coriander

Beetles
Aphids
Spidermites
Good all around pest repellent

Chrysanthemum

Ants
Ticks
Cockroaches
Silverfish
Pollinators

Chrysanthemum is a natural insecticide

Dill

Aphids
Squash bugs
Spidermites
Cabbage looper

Fenel
French Marigold

Aphids
Beetles
Beet leaf hoppers
Nematodes
Water flies
Tomato worms

Also know to attract spidermites and slugs, so you can use them as "traps". 

The roots also produce a natural pesticide that will protect your garden.

Garlic

Fungus gnats
Codling moth
Spidermites
Cabbage loopers
Japanese beetles
Aphids
Ants
Snails
Onion flies 

Also known to keep away rabbits or deer from gardens.

Lavender

Its strong smell can also help protect your crop by covering the smell.

Lemon balm
Lemon balm leaves are great to create a foliage spray that will deter pests like spidermites and thrips from biting the leaves
Mugwort
Mint

Aphids
Ants
Mosquitoes
Cabbage moths
Many types of beetles

Be careful to plant in a separate pots, the root system of mint can overtake most plants

Nasturtium

Whitefiles
Squash bugs
Aphids
Many types of beetles
Cabbage loopers.

Onion

Petunias

Aphids
Squash bugs
Tomato hornworms

Be careful not to plant them too close to your plants as they also attract caterpillars and slugs

Rosemary

Beetles
Mosquitoes
Flies
Cabbage moths.
Slugs
Snails

Very strong aromas, it can mask the scents of surrounding plants and protect them from exploring pests.

Thyme

House flies
Cabbage worm
Corn earworms
Tomato hornworms
Flea beetles.
Plants that attract beneficial insects to protect your plant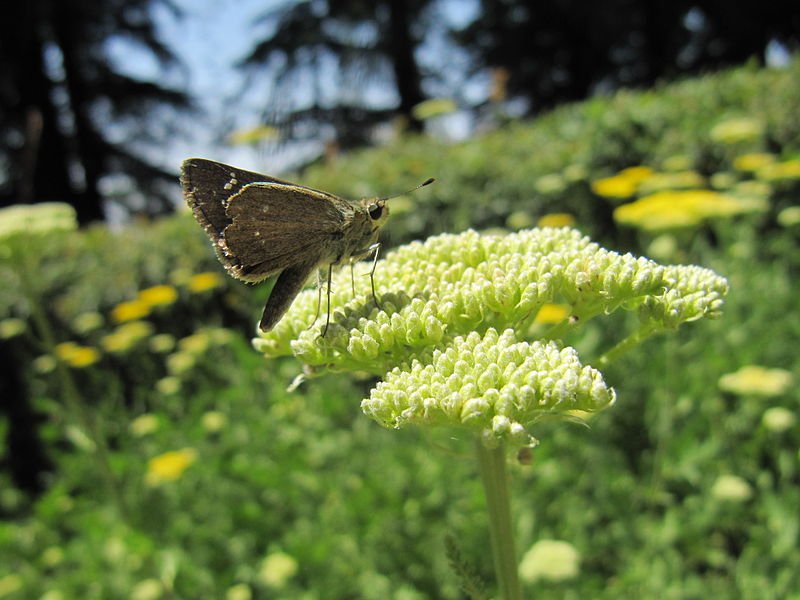 Another way to fight back against unwanted insects in to attract their predators or have plants that these pests prefer over cannabis.
Here again there's a wide range of plants that are great companions for cannabis 🙂
Plant

Insects attracted

Alfalfa

Attracts ladybugs, assassin bugs and predatory wasps

Beans

Unwanted insects, like spidermites and thrips, prefer beans to cannabis. Placing it around your crop will allow you to spot, and treat, infestations before they do harm.

Dill

Attracts many beneficial insects, including ladybugs, praying mantises, and parasitic wasps.

They will also attract pollinators such as bees, butterflies, and hover flies

Fennel

Great to attract ladybugs

Draws in parasitic wasps that will pray on cabbage worms, caterpillars, and whiteflies

Also attract hoverfiles, ladybird beetles, parasitic wasps and tachinid flies.

Plant them in their own pot (see here for more info)

Mint

Ladybugs

Rosemary
Rosemary attracts a wide range of pollinators
Thyme

Attracts pollinators like butterflies and bees

Naturally produces antibacterial and antifungal compounds which can protect beneficial insects and plants

Yarrow

Attract pollinators, especially bees.
Relationships with fungi – Trichoderma and Mycorrhizae
Companion planting doesn't stop at plants! 🙂 As we have seen previously, a lot happens under ground, and as you may know, that's also the realm of fungi. 
Trichoderma and Mycorrhizae and 2 types of fungi that have developed relationships with plants since plants left the water world and conquered the earth.
The fungi help the plants cover more space under ground, allowing them to intake water and nutrients from area's they "can't reach". Fungi also help break down nutrients to make them accessible to the plants.
In turn, plants break down and release sugars that are essential to the well being to fungi, allowing them to thrive. It's a perfect win-win situation, isn't nature awesome? 🙂 
We are preparing an in depth article on Trichoderma & Mycorrhizae, if you need info on this quickly don't hesitate to send us a message 
Looking to buy cannabis seeds soon?
Check out our strain and price comparison!
In a couple clicks find the perfect strain, compare prices between merchants and get back to growing 🙂   
Organizing your setup
Now that you see the different plants that can be beneficial for your setup, whether indoor or outdoor, it's important to think up how you're going to organise this.
Here's a little sketch we made for you to help describe the perimeters where to put the types of plants for a good use  
You can take advantage of the space around your pot (black border) to place pest repellent plants like coriander, french marigold, lavender and others. Closer to your cannabis baby you can place the more beneficial plants, that will nurture the soil, keep the humidity, or what ever your aim is.
Grower companion plant setups
Here's a couple examples of actual companion planting setups so you can visualize what it looks like
Plant lovers's companion plants
Here's Plant Lover, one of the communities growers, setup. As we're writing the article this setup is very young, we will be adding content as the plants grow 🙂
We decided to add 3 companions with our little critical+ strain, Beans for the Nitrogen and spidermite protection, coriander as a pest repellent and alfalfa for soil integrity, preservation of humidity and, later on, fertilizing tea's.
Here's some pictures of this early setup.
Lifted Farms companion setup for pest control
Lifted Farms are cannabis growers that have a couple farms in Oregon, USA. Passionate growers, they have been working for many years to get to the current setup. They have shared their own companion planting with us to spread the knowledge 🙂
Don't hesitate to check out their website or their Instagram for more.
Alright folk, hope this was useful to you! Don't hesitate to share your techniques with us so we can keep improving the communities shared knowledge 🙂 
Until next time, be safe and grow easy
Couple words about the grower
This article was written by Plant Lover, Free the Tree's founder and a passionate grower of Cannabis, as well as all other plants.
Mostly from the city, I work on my computer all day so about 4 years ago, on my off time, I started growing to have some more green in my life.
I never imagined I would fall in love with botany and discover so much about this plant. Since then I keep learning everyday, meeting new awesome people of our community and grow constantly
You can always get in touch with me on our Instagram!
Image credits
Banner Image "Nutrient Levels": Garden myths
Banner Image "Pest repellent": Pxhere
Banner Image "Beneficial insect": Wikimedia
Looking for growing tips? Check out the articles shared by growers
Looking for seeds ? Compare strain characteristics and seed prices!
Check out all our articles & grow reports
Have a question or want to share?