Pain attacks, anxiety issues, depression, insomnia are troubles most of us face. Our lifestyle habits and external environment has a lot to contribute to it. Instant relief is what we seek. Although we look for common therapies and medications, we know very little of the significance of CBD oils in alleviating anxiety.  
This article takes you through Top 10 CBD Oils that help overcome anxiety, and depression and an insight into the factors that define the best CBD oil for anxiety.
The Link between CBD Oil and Anxiety
How to make out a good quality CBD Oil for Anxiety
Whenever you are in the mood of purchasing a CBD Oil at a cannabis store, look out for these factors:
Hemp Source: When the hemp used to extract CBD is grown in the regulated farmlands in the US, it is fulfilling the quality standards in safety by containing low levels of Tetrahydrocannabinol (THC).  

Potency Level: The potency of the CBD product can be figured out by the CBD concentration in it.

Extract Types: Cannabinoid extracts are of three types – full-spectrum (contains all cannabinoids), broad-spectrum (contains all cannabinoids without the THC), and CBD isolates. Although the full spectrum cannabinoid extract has low THC, the CBD oil makers make sure to remove all traces of the psychotropic compound. In CBD isolates, all plant materials are removed from the extracts except for CBD.     

Taste: While mild aroma and flavors are available in CBD, certain brands can be counterproductive. Some popular brands make flavors that are soothing to the nerves. A visit to a cannabis store will clear out your queries.      
Here are the ten best brands for anxiety and depression which you can check out: 
This Colorado-based premier grade Broad-Spectrum THC-Free CBD Oil brand was founded in 2018. All CBD products are of the highest purity with no dyes, fillers, binders. The company is owned and managed by Joy Smith, CEO, Co-founder and Entrepreneur. As a board member of the U.S. Hemp Roundtable, the company supports safe hemp and CBD products.             
– Sizes (CBD Oil Tinctures): 225 mg, 450 mg, 900 mg, 1350 mg
– Four flavors – Orange Bliss, Summer Lemon, Natural, Tranquil Mint       
– Price: $29.95 (225 mg) to $99.95 (1350 mg)
NuLeaf Naturals is one of the pioneering CBD brands set up in 2014 and America's leader in crafting 100% organic full-spectrum CBD Oil. The company brings to the table highest-grade and lab-tested CBD oils and extracts. All products are derived from specially-bred hemp plants grown on licensed farms in Colorado. Certification from USDA. No additives, preservatives or flavorings.
– Sizes: 240 mg, 725 mg, 900 mg, 1450 mg, 2425 mg, 4850 mg
– Price: $38.50 (240 mg), $99 – $434 (725 mg), $179 – $264 (1450 mg), $239 – $ 1053.60 (2425 mg), $439 – $ 1953.40 (4850 mg)
Founded in 2017, FAB CBD Oil is a full-spectrum Cannabinoid blend meant for the everyday person. The product line is meant for the first-time users of CBD Oil as well as those who wish to experience relief for mild to a chronic condition. All CBD products are sourced from 100% organic Colorado hemp, are non-GMO and gluten-free.              
– Sizes: 300 mg, 600 mg, 1200 mg, 2400 mg
– Five flavors – Natural, Vanilla, Mint, Berry, Citrus
– Price: $39 – $129
Enjoy the natural goodness of CBD in Endoca premium full-spectrum CBD Oil.CBD is extracted using the CO2 method; the hemp drops have a 1:3 ratio of Omega 3s and 6s, radical-fighting Vitamin E, and co-nutrients.Treats anxiety and insomnia and promotes relaxation and well-being. With no preservatives & artificial colors this product is awarded by the UN for clean production.   
– Strength: 300 mg to 1500 mg  
– Price: $129 for 1500 mg
Planting the seeds of health and wellness, Cannabidiol Life is USDA certified full-spectrum 100% Organic CBD Oil with Raw Honey. Manufactured in a Health & Safety Compliant facility in Colorado, this brand is infused with Non-GMO MCT (Medium Chain Triglyceride) oil derived from coconuts that offer the 'Entourage Effect'.
– Strength: 250 mg, 750 mg, 1500 mg, 3000 mg, 6000 mg  
– Price: $29.95 to $299.99
Best CBD Oil for newcomers, this brand of CBD Oil founded in 2015 has been featured in Forbes, LA Weekly as a trusted source for CBD productions and solutions. Third-party tested, the CBD oil is extracted at a fully-licensed and contaminant-free facility. The hemp used is grown in family-owned farms in Colorado.
– Sizes: 375 mg CBD, 750 mg CBD, 1,500 mg CBD
– Two concentrations: Prime & Plus    
– Price: $75 – $135
Full-Spectrum CBD Oil in a glass dropper bottle, Cheef Botanicals is the best CBD Oil for Depression. Sourced from Colorado, it has no additives, no THC, no flavors. This CO2-extracted CBD Oil of high quality is non-GMO, gluten-free, dairy-free, lab-tested.  
– Extract: Natural (unflavored)
– Variants: 300 mg, 600 mg,1200 mg, 3000 mg
– Price: $24.95 to $124.95 
8. Charlotte's Web by The Stanley Brothers
Full-Spectrum and Advanced CBD Oil extract developed in 2011 by the Stanley Brothers. Named after American child Charlotte Figi who got immediate relief from a seizure after her parents administered her the CBD oil made by the Stanley Brothers. Non-GMO hemp, the brand has <0.3% THC and is safe. CW Hemp Extra Strength Hemp Extract Oil is the flagship product of the Stanleys priced at $75.  
– Sizes: 30 ml, 100 ml
– Extract flavour: Mint Chocolate, Olive Oil – Natural     
– Price: $119.99 – $ 274.99
Two decades of existence, Elixinol is a heritage in hemp. 5-Star approved Hemp oil with coconut extract. No fertilizers, herbicides, pesticides or psychoactive (so it won't get you high!). All products are tested for potency, heavy metals and contamination. The very first CBD tincture was hand labelled.      
– Sizes: 30 ml, 100 ml
– Extract flavour: Natural and Cinnamon
– Price: $29.99 for 500 mg CBD broad spectrum tincture
10. Gone Green Hemp CBD Oil Extract
Gone Green is a proprietary high-grade Hemp Oil extract sourced from organically-grown hemp in US farms. The product is CO2 extracted and non-psychoactive and infused with coconut-derived MCT oil. It can be taken as a tincture or in a beverage.Besides this, it goes well in coffee, smoothies, desserts of your choice. Maximum quality and purity.
– Sizes: 200 mg, 500 mg, 1000 mg, 2000 mg, 5000 mg
– Price: $34.99 to $449.99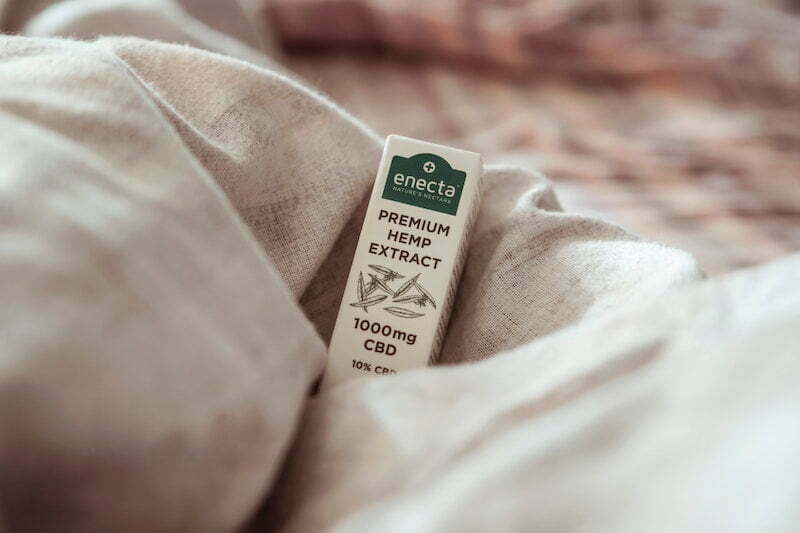 So, which of these CBD Oils do you have your mind on? Read the ingredients, uses, brand label, and then buy.
This is a guest article, here's a little about the author 
Sophia Cooper is a passionate writer & guest blogger. Writing helps her to improve her knowledge, skills & understanding of the specific industry. She loves writing & sharing her knowledge mostly in the CBD & marijuana industry. She believes health is the real wealth & wants to spread her belief across the world. Apart from writing, she loves traveling & cooking.
Looking for growing tips? Check out the articles shared by growers
Looking for seeds ? Compare strain characteristics and seed prices!
Check out all our articles & grow reports
Have a question or want to share?