What is an Air-Pot
Hey there and welcome (back) to Free the Tree! Today we decided to cover what is a Air Pot.
We decided to do this guide since we personally just bought and installed 2 in our grow room to see what they're worth. On our other plants we got 2 fabric pots and we're keeping a couple regular one, this will allow us to really see if air pots are worth it or not.
But we're getting ahead of ourselves there, today your here to find out really what an Air-Pot is, here's what we are going to cover: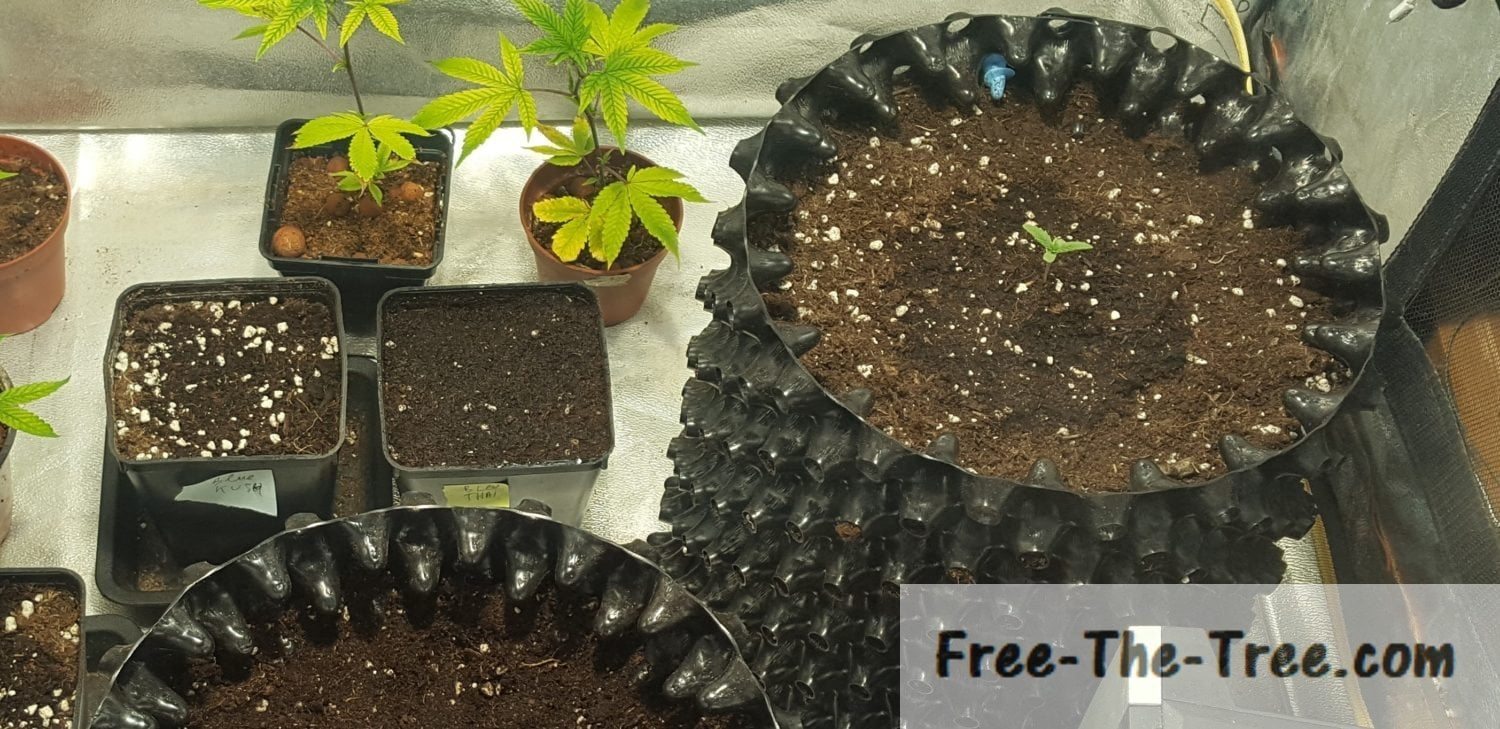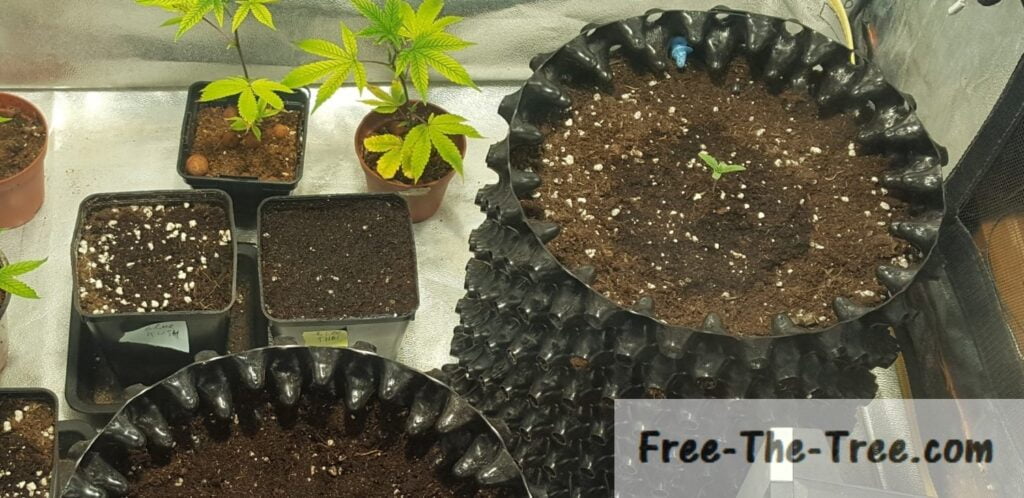 What does "Air Pot" Mean? Here's the Definition
So what is an Air-Pot we've all been hearing of? In modern horticulture the term "Air-Pot" is actually a brand and product of the Superoots company.
These "pots" come in different sizes to suit your needs, are have been created in order to improve the quality of development of roots.
As you may be away, for every foot of plant out of ground you have about 2 or 3 times more roots within the soil.
Using air pots allow will oxygenate more the going and eliminate circling and trapped roots, since they are pruned (stop growing) once they reach the edges of the soil
AirPot are are always :
Made of plastic.
Cylindrical shape: They come as a flat piece of plastic and are to be wrapped around.
Black color.
Contain small holes allowing air to pass through the soil, pruning the roots that are reaching the extremities.
Here's the official website if you want to check it out or see the retailers near you!
Air Pot sizes available
You must be wondering do air pots come in different size like regular pots do and we're happy to say yes they do! 🙂
Air-Pots are available from 1.0L and up to 45L pots, here are the main ones:
3.0L pots
9.0L pots
12.5L pots
20L pots
45L pots
We do have one important tip though, plant your seeds in the final pot right away! Since air pots are designs to prune the roots once they've reached the limit of the pots there's no need to transplant 🙂
So just buy one set of Air-Pots, the flowering stage one and do the seedlings in your regular pots.
What are the Advantages of Air Pots
The main advantage of air pots is the fact that the roots prune themselves once they reach the sides, meaning that there is no risk of roots circling or for them to be bounded to the pot.
The little wholes in the side allow air to enter the soil. When the roots feel that air it hardens at its tip stopping its growth. This allows the plant to cover much more efficiently the soil since it will have a root system composed of many small roots instead of a couple long, spiraling ones.
Apart from that another advantage of air pots is the simplicity of putting it together & taking it down. One simple screw holds it all together, when it's in you have a pot, when it's out a little disc and a flat piece of plastic you can lay in a draw or put up in a cupboard easily.
What are the Disadvantages of Air Pots
The main disadvantage we found with air pots is related to watering. If you're used to watering with a watering can, or such, you'll have to review you're watering habits. If you use a watering can the water will basically just poor out of the sides without really hydrating the soil, especially if it's dry.
Basically you'll have to set up a drip watering system in order to hydrate slowly (and efficiently) the medium.
Recap of Advantages and Disadvantages
[su_table responsive="yes"]
Air Pots
Advantage/Disadvantage
 Advantages

No need to manually prune the roots (especially for mother plants)
The plant naturally keeps a healthy root system
No need to transplantations linked to root issues
No root bound or spiraling root issues
Easy to store

Disadvantages

Watering System must be a slow release one (ie: Drip watering systems)
The soil dries much faster; You'll have to water more often
[/su_table]
Looking for growing tips? Check out the articles shared by growers
Looking for seeds ? Compare strain characteristics and seed prices!
Check out all our articles & grow reports
Have a question or want to share?